If there's anything we love as much as Selena Quintanilla's music, it's her photos. Her style has always been well documented, through her imagery and her personality always shined through.
Over Selena's career, she's been able to cultivate a fan base that is still very strong and always growing. So we decided to reach out to the photographer who is responsible for creating some of the most popular images we all know and love.
Texas photographer John Dyer told us about his experience photographing Selena and his time working with her on two occasions between 1992 and 1994.

John Dyer is a photographer based in San Antonio. He's been shooting for more than 50 years. Early influenced by the work of Russell Lee and Garry Winogrand, he has spent his career documenting the people and culture of San Antonio, South Texas and his native Montana. John has exhibited his photographs widely, including the National Portrait Gallery, Crystal Bridges Museum of American Art, Museum of Fine Art Houston, McNay Museum of Art, Briscoe Western Art Museum.
John is the author of "Conjunto" (University of Texas Press, October, 2005). "El Vaquero Real, The Original American Cowboy" (Bright Sky Press, September, 2007). "San Antonio Hidden Treasures" (Private Commission, 2011).
John said the first time he photographed Selena in 1992 was for "a full article shoot for a national magazine (her first)."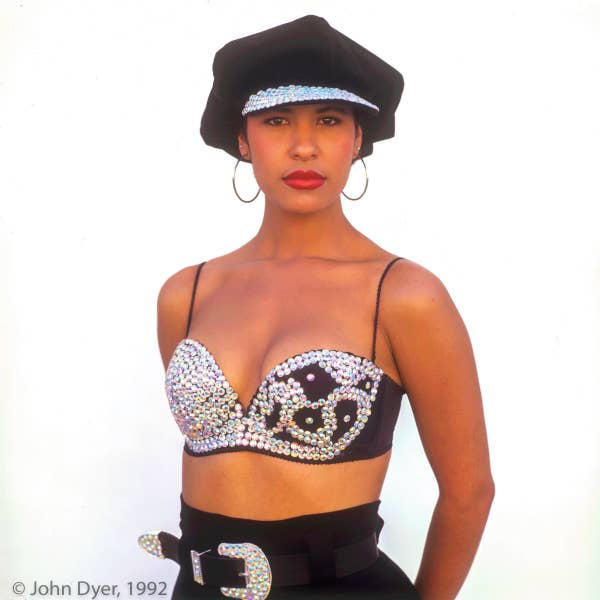 "I had heard of Selena but I didn't know very much about her and certainly had no idea of what was to come."
John detailed the shoot's setup, saying, "For the cover, we shot in front of a gray background. Then we moved in front of a red curtain above a black and white checked floor.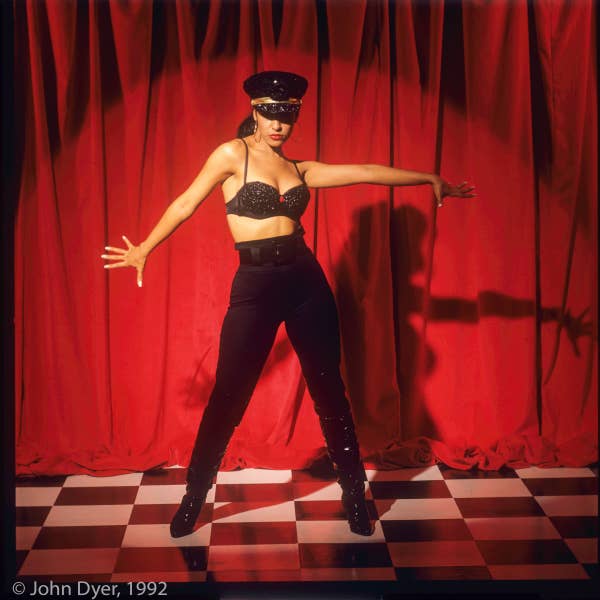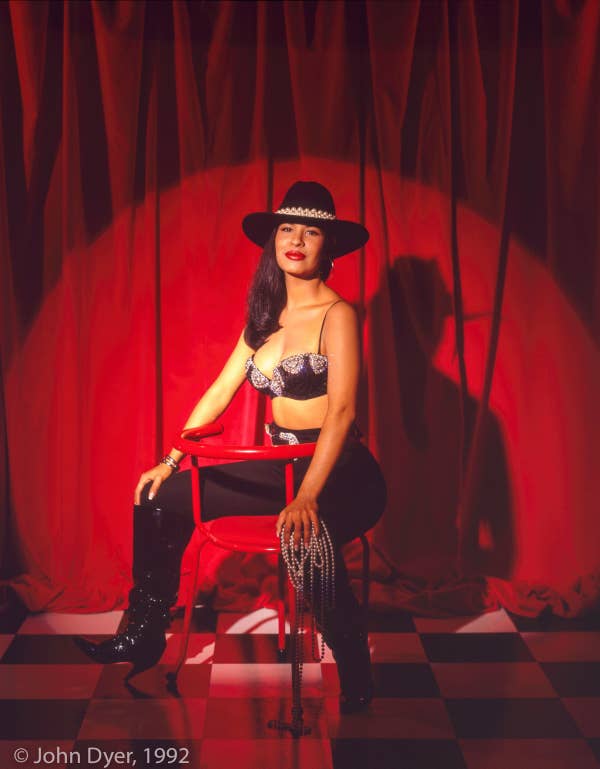 "We ended outside the studio against a white seamless in the warm afternoon light. Selena's quick smile, infectious laugh, and unending energy made her a pleasure to work with."
The second time John photographed Selena was for Texas Monthly in 1994, and by this time she had already become famous and was known to many.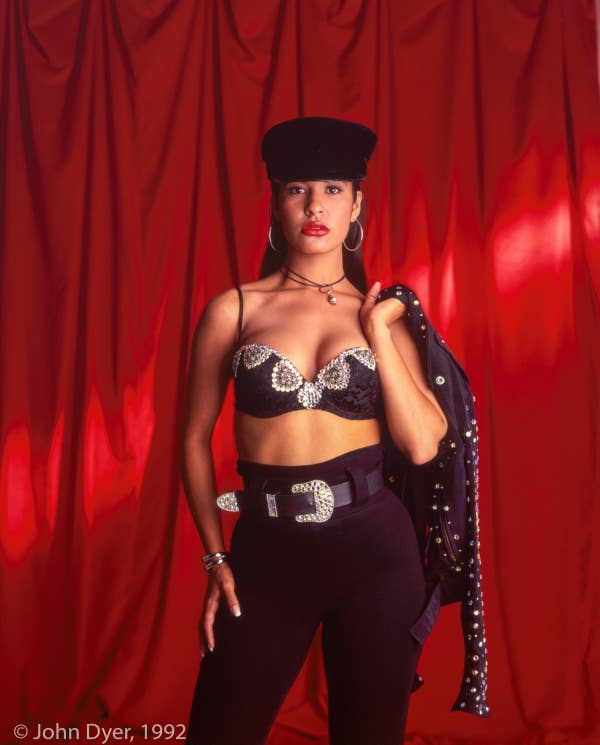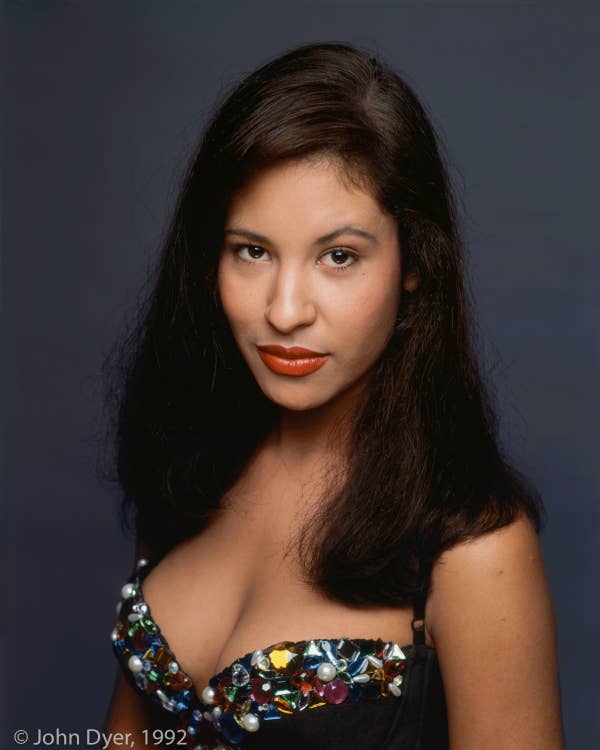 John went on to say that the response from Selena's fans has been "pretty unbelievable." "What's hard for me to believe is that as the years pass, her fame keeps growing," he added.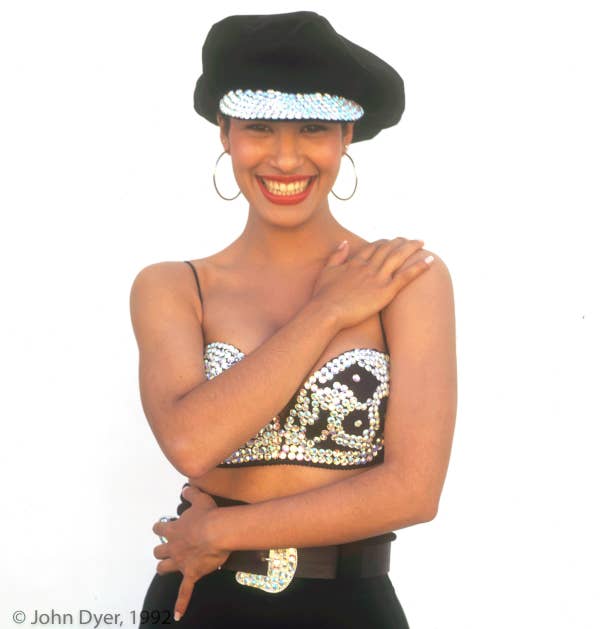 "That positive feedback keeps increasing as more time passes since her death. Personally, I feel very lucky to have met and photographed her and feel that I got the very best portraits of her that exist."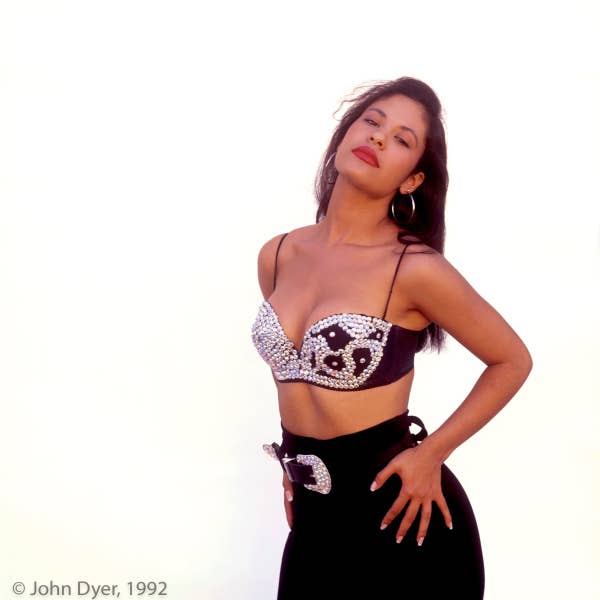 John believes he used his skills accumulated throughout the years as a photographer to photograph Selena "in the ways I thought would be most sensitive to her as a person, woman and performer."
"And, to produce portraits of her that are truthful, honest and free of artifice."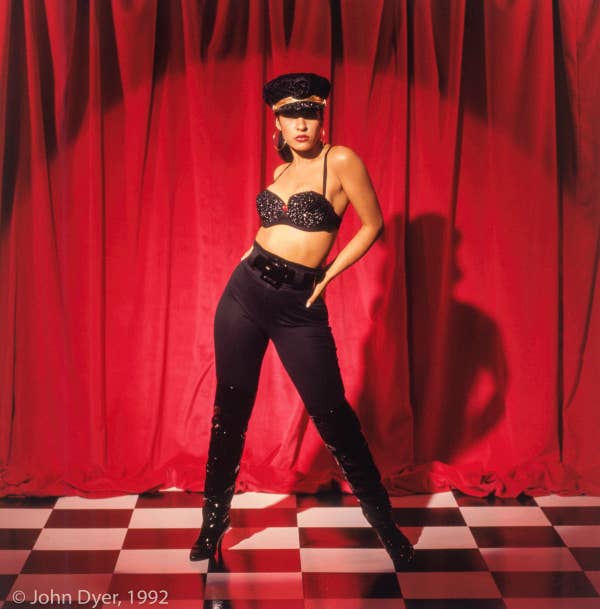 Story by Celina de Jesus Buzzfeed
adapted: Lluviafm staff
all pictures belong to Photographer John Dyer
posted for the purpose of exhibiting his work & Story.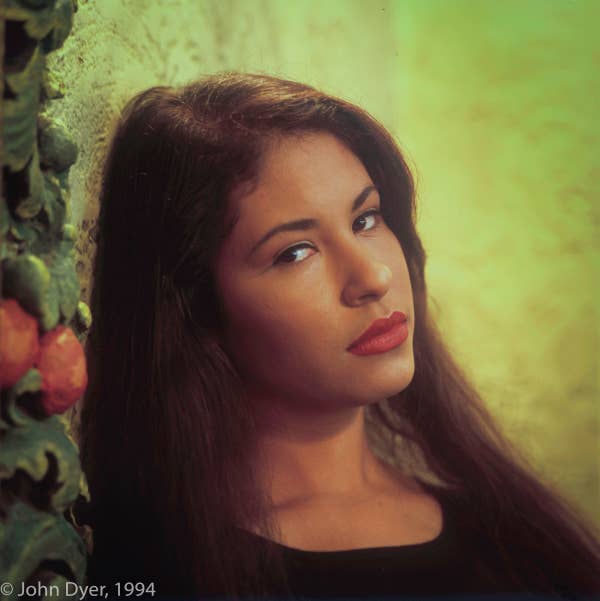 ---
Opiniones
---